Manufacturers Legislative Update & Open Forum
Tuesday, January 19, 2021 (4:00 PM - 7:00 PM) (MST)
Description
Sponsored by: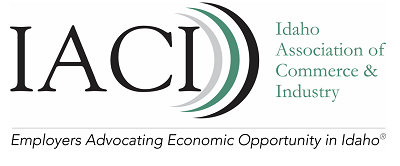 The Idaho Manufacturing Alliance (IMA) and the Idaho Association of Commerce & Industry (IACI), are co-hosting a Legislative Update and Open Forum for Manufacturers. We will hear from Governor Little on the state of Idaho manufacturing, move into topical breakout presentations where we'll learn from policy experts, and conclude with an open forum discussion on issues that matter most to industry members.
For the first time ever, manufacturers will have the opportunity to hear from the Governor and policy experts on the topics specific to our industry. We are endeavoring to bring manufacturers of all types and sizes together to collect your input on legislative issues affecting your businesses, as IACI prepares to advocate for the Idaho manufacturing industry in the coming year. Don't miss out on this opportunity to have your voices heard.
Event Agenda
4:00-4:05 pm—Welcome from IMA & IACI
4:05-4:30 pm—Governor Little's Message to Manufacturers
4:30-5:00 pm—Breakout Session #1 (choice of three topics)
5:00-5:30 pm—Breakout Session #2 (choice of three topics)
5:30-6:30 pm—Manufacturers Open Forum
6:30-7:00 pm—Networking Time— Hosted Appetizers and Drinks Available
Breakout Topics & Speakers:
Tax Policy: Senator Jim Rice, Chairman of Idaho Senate Local Government and Taxation
Workforce: Wendi Secrist, Executive Director of Idaho Workforce Development Council
Finance: Keith Bybee, Deputy Director, Division of Management, Budget and Policy Division of Legislative Services
Member cost is $20, Non-member manufacturers are $35
Register by October 23rd for $10 off each registration.
Images
Categories
Industry Event